Bria Murphy, daughter of Eddie Murphy, recently wed Michael Xavier. This is the man she has maintained a long-term relationship with.
It is thought that they became engaged in December 2021 and were married in Beverly Hills on June 9, 2022, nine months later. In an afternoon ceremony attended by 250 close friends and family members, the couple exchanged vows in a low-key setting. Her mother Nicole and her father Xavier attended the wedding of Bria and Xavier.
Even though Bria and Micahel have not uploaded any wedding images, they have both posted short wedding-related films on their Instagram Stories.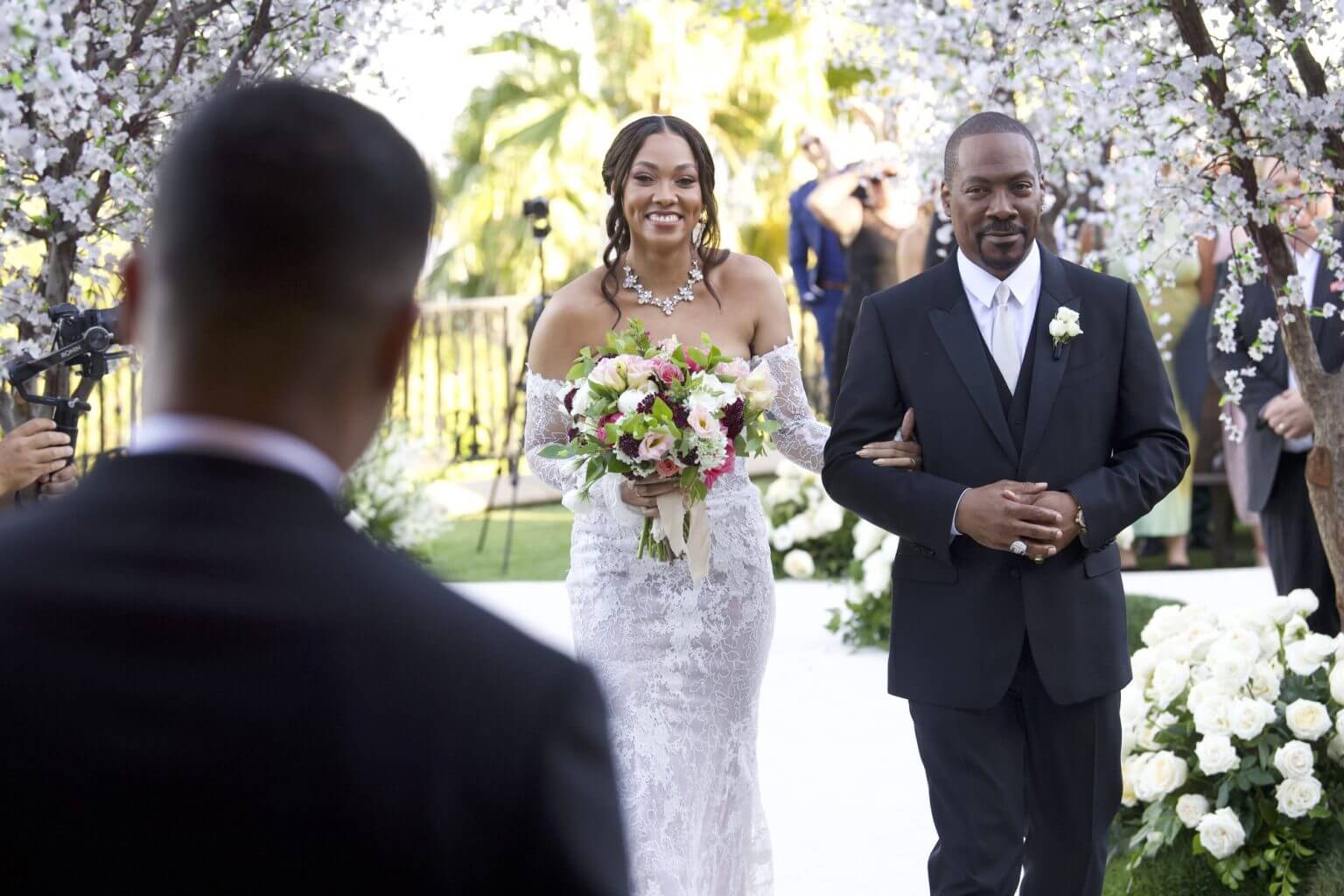 About Michael Xavier:
Michael Xavier is an American actor with ancestry from both Africa and Canada. His notoriety stems from the parts he played in movies and television shows such as Shazam, 88, Rookie Blue, and A Holiday Adventure, amongst many more. In 2018, he was honored for his portrayal in the film A Swingers Weekend by being awarded a prize at the Canadian Filmmakers Festival.
Michael Xavier was born on November 20th, 1985 in the city of Ottawa, which is located in Canada. The identities of his parents have not yet been disclosed to the media at this time. In addition to this, he has not provided the media with any information regarding his younger siblings. It would imply that he is trying to keep his childhood private and out of the public eye. In spite of the fact that he hasn't gone into much about it, he did graduate from high school.
Michael Xavier Career
Michael's initial occupation was as an actor, and he participated in a variety of entertainment business endeavors. In 2008, he was working on "Make it Happen", "The Morning Party", and "The Best Years". In the 2010 episode of Murdoch Mysteries, he portrayed Timothy Beaton.
In 2011, he portrayed the characters Scott on High Chicago, Bernie Lucas on Rookie Blue, and Jason on Covert Affairs. In the subsequent year, he starred in films such as "In Return" as "Rupert," "Dead Before Dawn 3D" as "Tony the Receiver," and "Nikita" as "Detective Eric Deros."
He portrays Michael in the 2013 TV movie Be My Valentine. Between 2014 and 2019, he was involved in a number of television episodes, films, and short films.
Also Read: Who Is Symonne Harrison Dating? Nick Bencivengo's Relationship Status
In 2020, he worked on a variety of films, including The Clark Sister: First Ladies of Gospel, Tempted by Danger, Letters to Satan Claus, Santa on Wheels, and A December Mission. The following year, he portrayed Kyle in A Holiday Treasure and Kevin in the television movie Beware the Midwife.
Don't Hang Up was a 2022 film in which he portrayed Sean Jamieson. Alon asserts that Kingsley will soon be seen in A Million Secrets despite the delay in production.
Michael Xavier's net worth
Michael's estimated net worth is $5 million. Michael's annual net worth is approximately $2 million, with the majority coming from performing.
Michael Instagram
According to his Instagram feed, the actor appears to be living the good life. @yomikkeyx is his Instagram account. He has 25.7K followers on Instagram.
His fashion sense is clear. Almost often, he uploads photographs that are attractive to the sight. His Instagram feed reveals that he appreciates poetry as well.
He frequently publishes images of himself with his wife on social media and never misses an opportunity to express his affection for her.