Jason Aldean is a singer, songwriter, and record producer from the United States of America. Aldean has been contracted to Broken Bow Records since 2005, where he has released eleven studio albums and 38 singles. The Recording Industry Association of America has certified his 2010 album, My Kinda Party, quadruple-platinum (RIAA). His 2012 album Night Train is certified double platinum, while his self-titled debut from 2005, Relentless from 2007, Wide Open from 2009, and Old Boots, New Dirt from 2014 are all certified platinum. Aldean has been nominated for four Grammy Awards, twice for Best Country Album throughout his career.
Jason Aldean was still married when he met Brittany Kerr
Aldean has been a renowned country performer since his 2005 debut single, "Hicktown." The song peaked at number ten on the Billboard Hot Country Songs chart; he began his meteoric rise to stardom, amassing nearly two dozen number one songs over the next 15 years.
Aldean married Jessica Ussery, his high school girlfriend, in 2001. Keeley and Kendyl were born to the couple. Aldean was photographed cheating with Brittany Kerr, a former professional cheerleader, and American Idol candidate, in 2012 while out at a bar. Aldean's wife sought divorce in 2013 despite his profuse apology and Kerr's.
That same year, tensions between Aldean and Kerr remained high. The two confirmed their relationship, and the couple married in Mexico in 2015.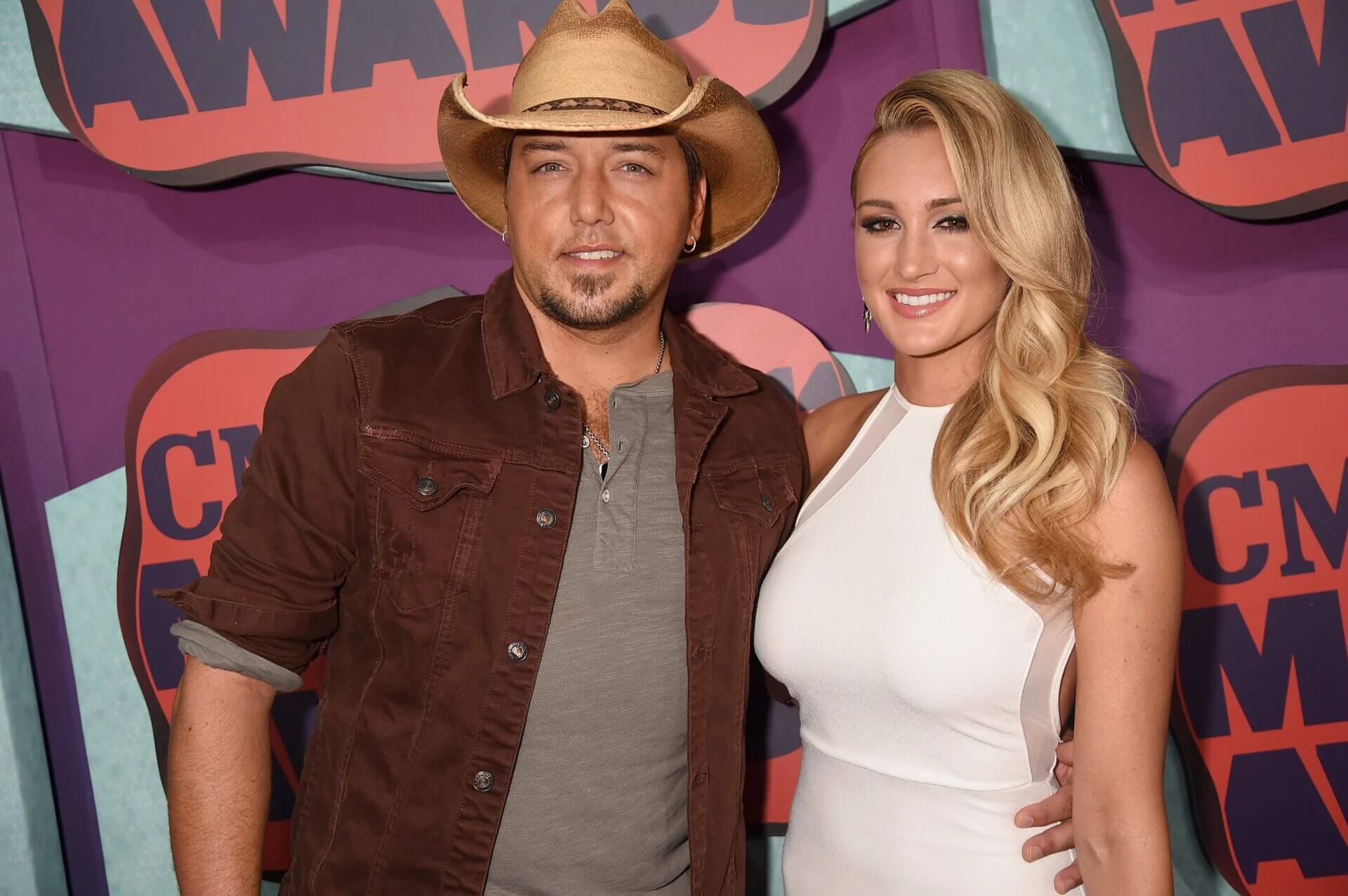 Jason Aldean is 12 years older than Brittany Kerr
Aldean and Kerr met in 2012, when Kerr was 24 years old, and Aldean was 36 years old. Kerr was a competitor on that year's season 11 of American Idol. However, it was love at first sight, as Aldean and Kerr are now blissfully married over ten years later. They also did not wait long to have children. Memphis Aldean Williams (Aldean's real last name is Williams), the couple's first child, was born in 2017. Kerr had the couple's second child, a daughter named Navy Rome Williams, in 2018.
Aldean and Kerr have developed a following on social media. Kerr frequently shares photographs of the couple's family life, travels, and more. Aldean's most recent single, "Got What I Got," is a dedication to Kerr's influence on his life. In the song video, he showcases her and the couple's children.
Where is Jason Aldean's First Wife, Jessica Ussery Now?
Jessica Ussery, Jason Aldean's ex-wife, has moved on in the best possible way following all the pain and controversy. In case you forgot, the "Big Green Tractor's" heart belonged to Jessica before he married his present wife Brittany Kerr. Jason Aldean and Jessica Ussery met in high school and married for twelve years until they divorced in 2013.
The pair announced their separation due to "difficulties." That's pretty self-evident given that Jason Aldean was discovered getting intimate with Brittany Kerr, an American Idol Season 11 participant and former Charlotte Bobcats cheerleader, seven months previously.
Jason Aldean and Brittany Aldean have been married for five years as of today. This leads us to speculate on the whereabouts of Jessica Ussery. Discover more about her married life with Aldean below.
Jessica Ussery, Mother of Two
Jessica Ussery, born Jessica Ann Ussery on October 18, 1979 in Georgia, USA, had two daughters with Aldean.
In 2001, Jessica married a country music artist. Aldean and his wife Jessica became parents for the first time two years after their marriage when they welcomed Keeley. They were blessed with a second child, Kendyl, in 2007.
Jessica Ussery Had A Strong Bond with Jason Aldean Before Hitting the Skids
Before their relationship became a source of contention, the high school sweethearts were extraordinarily close. "We're best buddies," Aldean stated in February 2011 to Nashville Music Scene. "I'm not sure how to describe it… That is, it simply does not work without her, do you see what I mean?"
Jessica was even in charge of Jason's finances and other corporate affairs. "She handles all the stuff I don't want to tackle," the country music artist revealed in a 2011 interview with The Boot.
"I am the one that wishes to perform his songs and interact with my fans. She picks up the phone and dials the number. She'll offer me her opinion on music if I ask, but that's about it. It works out quite well."
Jason Aldean told People during the divorce that his wife Jessica "will always be important to me because she is the mother of my children, and I know that we will always prioritise our kids."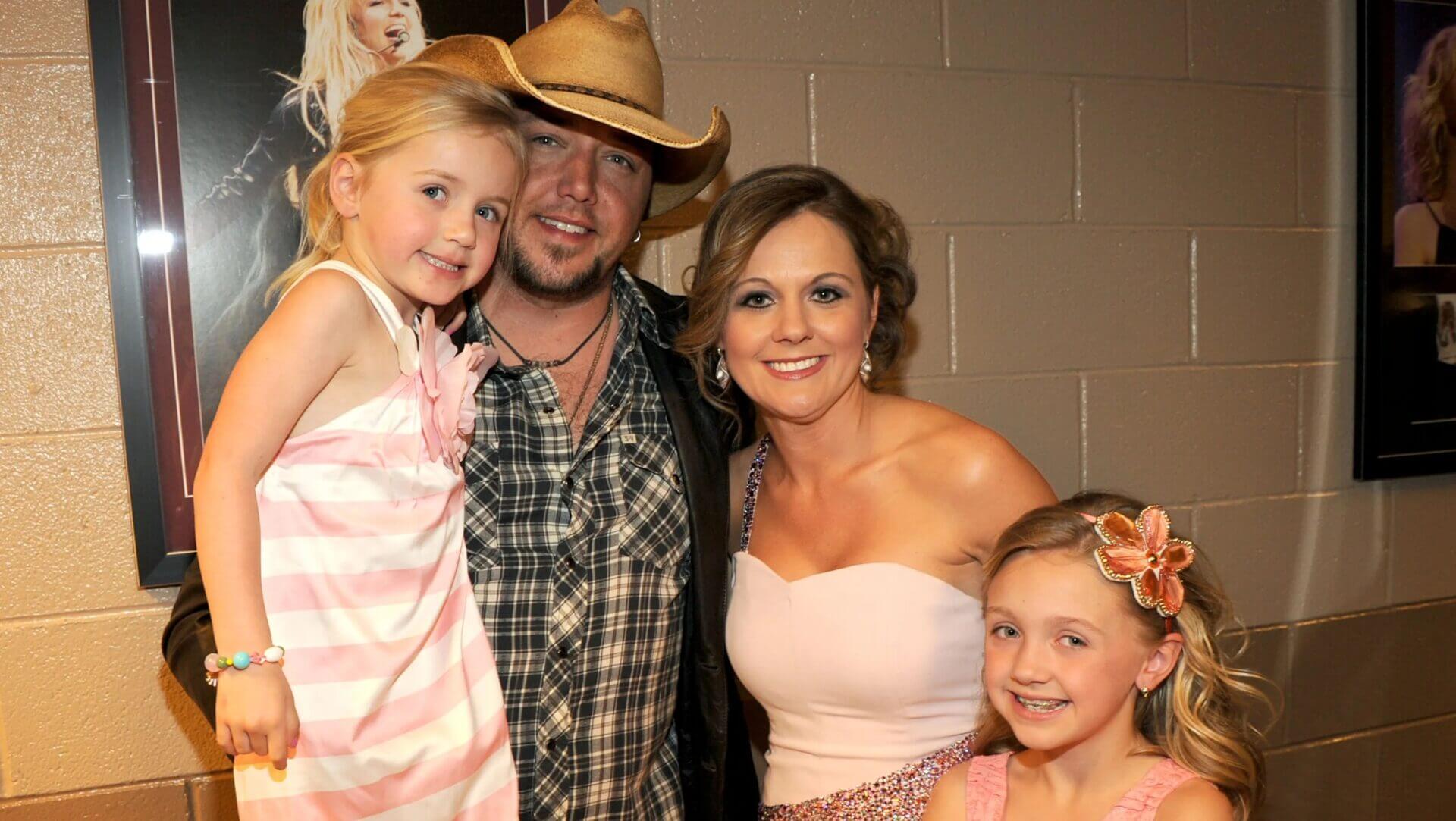 Jessica Ussery Reintroduced Love to Her
Fortunately, Jessica's first marriage's public breakdown did not prevent her from moving on and finding love again. Jessica Ussery married Jake Marlin in Florida on October 17, 2015. Marlin is a father of two and an electric lineman.
Jessica has likewise kept a low profile and has a somewhat private life. We wish Jessica Ussery the best of luck as she embarks on a new chapter of her life with Jake Marlin!
Jason Aldean's daughters appear to have a strong relationship with their stepmother
Aldean and Kerr have created an incredible life together, but Aldean had a completely different life before meeting her. He has previously been married, and his two older daughters are more than a decade his senior. On the other hand, Aldean frequently features the girls on his social media. And, as far as fans are aware, Keeley and Kendyl appear to get along well with Kerr. viagra autres stimulants naturels
Kerr shared a sweet snapshot of herself and Aldean with the four children on April 4; Aldean's daughters were holding the two youngest. Though it's hard to know how the daughters' relationship with their stepmother is behind the scenes, things look to be going swimmingly – at least in photographs.
---