Layla, May Calamawy's Moon Knight incarnation, is your new favourite MCU character. Layla El-Faouly is a Moon Knight archaeologist and explorer — not to be confused with Assassins' Creed's Layla and Marc Spector's buddy.
Until this point, Layla is unaware that Marc is suffering from an identity crisis, and her persona is said to be wholly unique and unrelated to any Marvel Comics characters.
We discuss Layla's character on the show and introduce you to actor May Calamawy and the other cast members.
Who is Layla actor May Calamawy?
May was born in Bahrain in 1986 to an Egyptian father and a Palestinian-Jordanian mother. She grew up in Doha, Qatar, and Texas, United States. After graduating from high school in Bahrain, she moved to Boston to study industrial design because her father 'wanted her to pursue anything other than acting,' Variety claimed in a 2014 interview.
However, she was accepted to Emerson College halfway through the year and received a degree in theatre studies, and participated in the New York Arab American Comedy Festival. She is most recognized for her appearances as Dena Hassan in Ramy and Layla El-Faouly in Moon Knight on American television.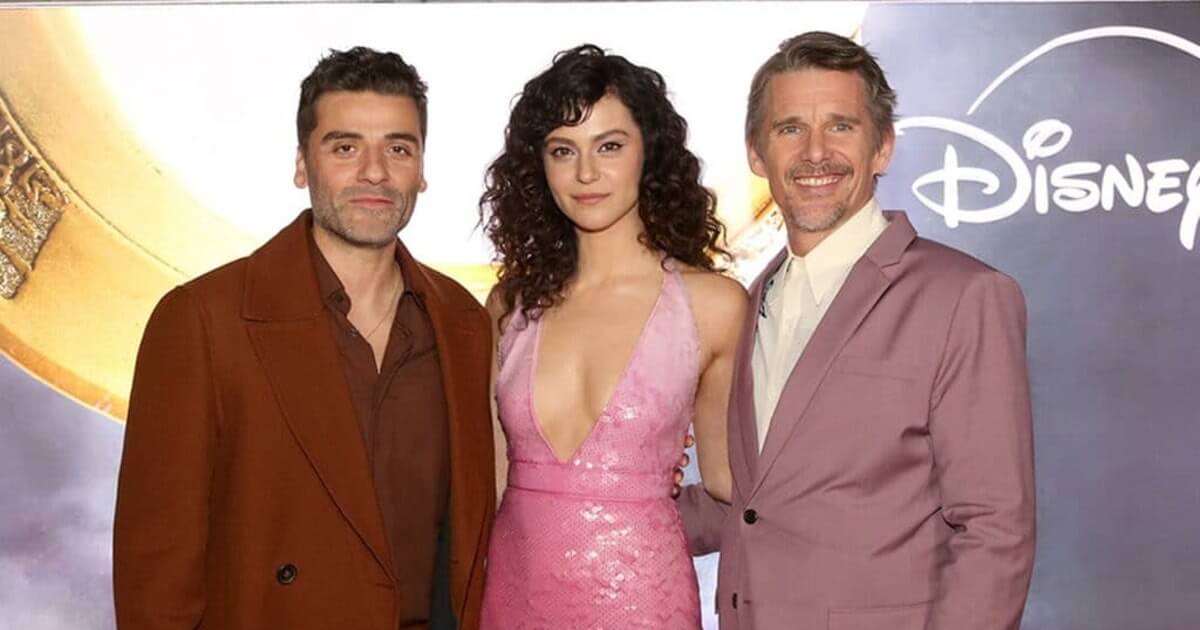 May Calamawy's Layla: MCU History Explained
Layla of Calamawy makes her official debut in Moon Knight's second episode. The segment reveals that Layla is actually Marc Spector's wife, and the two are now going through a divorce. Apart from being Spector's wife, Layla is an archaeologist and adventurer with a connection to the titular protagonist's enigmatic background.
Layla was similarly unaware of Spector's dissociative identity disorder, having been taken aback when she first encountered her husband's Steven Grant persona.
According to the sequencing of events, it's safe to infer that Layla and Spector (along with possibly other allies) are in Egypt on a mission that may have ended tragically. The second episode of the programme does indicate that Spector's past appears to mirror the comics' timeline. Following Spector's death, there is a significant possibility that he was later revived by Khonshu and transformed into Moon Knight.
If this is the case, the Steven Grant persona most likely emerged following the tragedy, with Spector assumed dead. This is supported by the fact that Layla is also aware of Marc's Moon Knight identity, implying that Steven appeared later unless Marc was able to maintain his other alter ego a closely guarded secret. Layla's disbelief during Grant's phone conversation in the first episode revealed that she was unaware her husband was still alive, paving the way for the fateful reunion in the subsequent part.
Additionally, Layla stated that the Scarab is an artefact pointing to Ammit's ushabti, stating that it is "what we battled for side by side." This could imply that the operation on which Spector died was connected to the Scarab, with Layla initially involved.
All indications point to Spector surrendering the body to Grant in order to keep Layla safe, with Grant utilizing the body as Moon Knight to complete Khonshu's objective. However, Grant's interference with the Scarab has resulted in Layla's participation as well, compelling Spector to take any measures necessary to protect his wife.
Calamawy discusses her role as Layla in Moon Knight, the newest Marvel series to premiere on Disney Plus.
Coincidentally, May Calamawy desired to watch all of the Marvels in 2020, and her partner proposed they do so chronologically. They succeeded, and then, as she was about to finish, she received an audition. While we watched it, she thought to herself,' she wishes she could be in something like this.' We're here in a state of disbelief.
Being Arab presents several difficulties in her early career. It meant a great deal to me to join the MCU as a family and provide diversity, which is truly what a world is made of. "She is unsure whether she is this outspoken, strong-willed type of person," she continued thinking. She desired that the assignment reflected this.
Exploration of the Moon Knight Cast
Steven Grant / Marc Spector / Moon Knight – Oscar Isaac
Layla El-Faouly – May Calamawy
Bobby Akinjirin – Ann Akinjirin
Billy – David Ganly
Wendy Spector – Fernanda Andrade
Anton Mogart – Gaspard Ulliel
Donna – Lucy Thackeray
Taweret – Antonia Salib
Elias Spector – Rey Lucas
Khonshu – Karim El Hakim
F. Murray Abraham – Khonshu's voice
Arthur Harrow – Ethan Hawke
If Khonshu Has His Way, Layla Could Become Marvel's First Major Female Moon Knight
Layla (May Calamawy) is Steven Grant's/Marc Spector's love interest in Marvel's Moon Knight (Oscar Isaac). However, Khonshu, the Egyptian god, wants Layla to be the first important female Moon Knight in all of Marvel's media. While Marvel heroes frequently change their identities, such as Sorcerer Supreme becoming Wong when Thanos snapped Doctor Strange, Moon Knight has almost always been Marc Spector.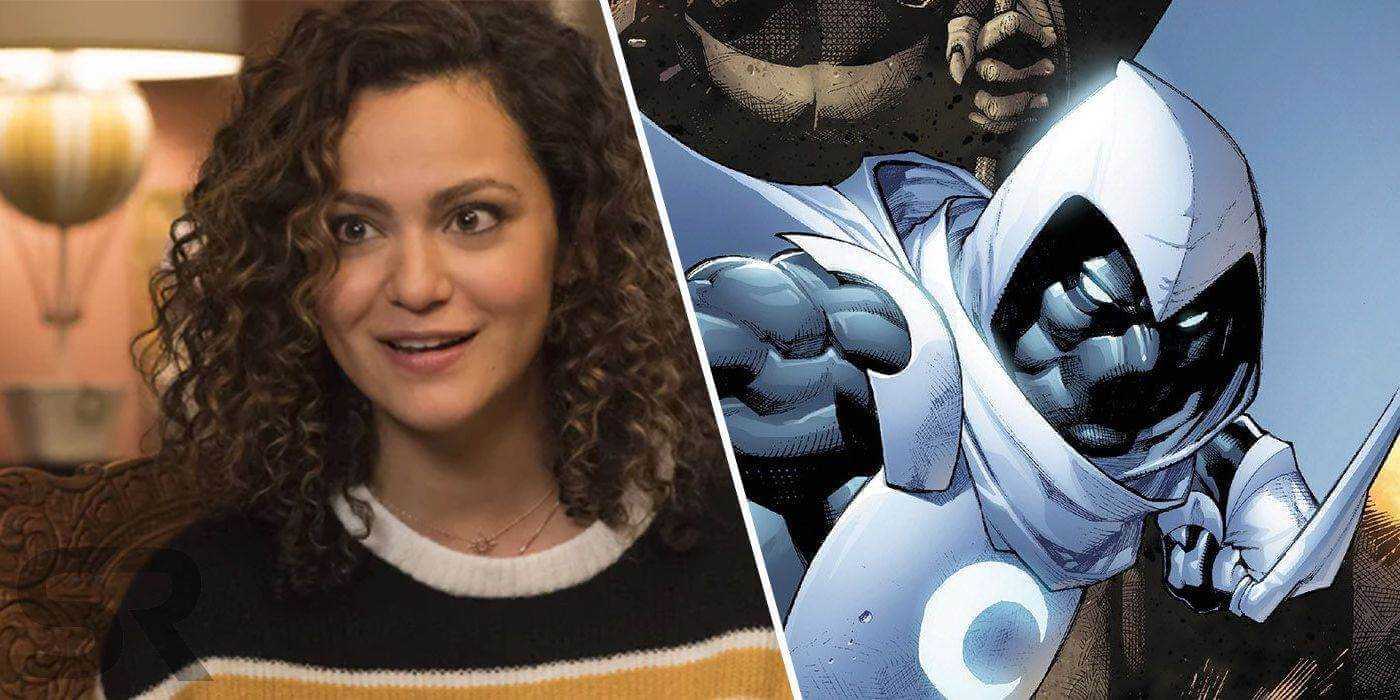 What else has May Calamawy starred in?
May began her career in short films before playing alongside How To Get Away With Murder star Matt McGorry in the 2006 film Thursday. In 2013, she debuted her feature film in the supernatural horror flick Djinn.
She appeared in the comedy flick Together Together last year opposite Patti Harrison of Shrill and Ed Helms of The Office. Additionally, she has appeared in a number of television episodes, including Madam Secretary, The Brave, and FBI. May has been starring as Dena Hassan in Ramy. This comedy-drama series premiered on Hulu in the United States in 2019. The series depicts a first-generation American Muslim 'who is on a spiritual journey in his politically divided New Jersey neighborhood'.
Dena, May's character, is Ramy's sister, who is frequently annoyed by the double standards applied to her and her brother. Since its inception, the show has garnered numerous honours, including a Golden Globe nomination for Ramy Youssef, who co-created the show and stars as the principal character, and several Emmy nominations. Ramy received a third season renewal in July 2020, following the conclusion of season two.
---