Lauren Goodger, who is known for her work as an English television presenter, model, columnist, and media personality, was born on September 19, 1986. She made her début in the first season of the ITVBe reality series The Only Way Is Essex, which she featured in for a total of six seasons between 2010 and 2012.
Since the year 2020, Charles Drury and Goodger have been a dating couple. In January of 2021, Goodger broke the news that she was expecting the couple's first child. In July of 2021, Goodger became a mother to a daughter who was given the name Larose. It was announced by Goodger that she would be expecting the couple's second child in January of 2022. In July 2022, Goodger revealed that he and his wife had suffered the loss of their second child, Lorena, when she was only two days old.
The reality TV star broke the devastating news of the death of her child via the social media platform Instagram early on Sunday morning.
Lauren Goodger published a picture on social media that showed her infant daughter Lorena's hand touching her own.
How Did Lorena Goodger Die?
Lorena Goodger did not live long after her birth and passed away. Even though it arrived in this world normally and without incident, the innocent child was only able to survive for two days here. Lauren disclosed in her post on Instagram that she had a healthy pregnancy and delivery and that she did not experience any issues following the birth of her child.
Sadly, Lorena was unable to survive, for reasons that have yet to be determined. Users on social media are speculating that the infant may have succumbed to a condition such as pneumonia, which ultimately led to the child's death. However, at this time, nothing can be said to be certain.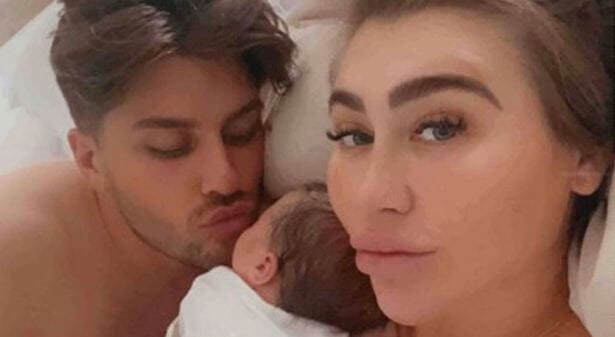 What caused the death of Lauren Goodger's daughter?
The specific cause of the death of Lauren Goodger's daughter, Lorena, is now unknown. The reality star has chosen to "not elaborate" on the unfortunate occurrence. despite the fact that she disclosed that Lorena was born healthily and without difficulties.
As fans, we should allow the couple to grieve in peace and respect their privacy at this difficult time. That was the plea Lauren made in her Instagram post from Sunday morning.
Commencement of Tributes for Lorena Goodger
Following Lauren's Instagram announcement of her child's death, followers and other celebrities began offering condolences and prayers for the departed soul and the couple.
Amy Childs, Lauren's former TOWIE co-star, said, "Sending you love for Lauren."
"Sending you love, vitality, and great energy. If you ever need to talk, I'm here. Take your time, you are very cherished, Malin Andersson wrote.
Former Love Island star Marcel Somerville sent his condolences.
Also Read Khloe Kardashian And Daughter 38th Birthday Photoshoot: Full Details!
TOWIE's Danielle Armstrong said, "Oh sweetheart, my heart is shattered for you. Sending you strength and love, and hoping you have the privacy and respect you need to grieve."
Fans of the reality star were eager to express their affection for the couple. We would want to join them in expressing our deepest sympathies for the deceased.
Lauren Goodger's ex-boyfriend, Jake McLean, died two days earlier.
Jake McLean, the ex-boyfriend of Lauren Goodger, also perished in a horrible vehicle accident in Turkey two days ago. During this time, he was with his partner, Yazmin Oukhellou. She was also gravely injured as a result of the tragic event.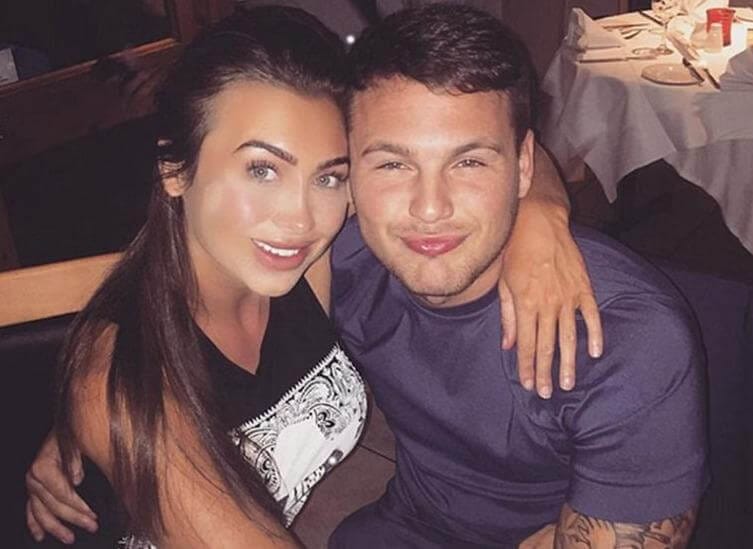 According to the Daily Mail, 33-year-old Jake McLean was driving in Bodrum, Turkey, when he lost control of his vehicle and drove off a cliff. McLean could not be saved despite the rapid response of emergency personnel.
Thankfully, his partner of 28 years, Yazmin Oukhellou, survived the accident. She is currently receiving care in an intensive care unit.
Jake and Lauren began dating after meeting on Twitter in 2012. After being separated for four years, the pair maintained an on-and-off romance. A source told the news site that Lauren is "devastated" by the unexpected loss of the deceased reality star.
Lauren Goodger is currently going through a difficult time as she mourns the loss of her infant daughter, Lorena. May God give her sufficient strength to endure this trial.