Khloe Kardashian has always been one of the show's fan favorites and has undergone an incredible makeover over the years!
The TV reality star, who is now married to NBA player Tristan Thompson and has a daughter named True, has experimented with numerous hair colors and styles over the years and even dedicated herself to being a gym bunny.
Now, the star's Instagram comments section is frequently swamped with inquiries and comments regarding her apparent physical transformation.
The entire situation has created a debate about online etiquette, as Khloe has faced tremendous scrutiny over her beauty for some time.
What did Khloe Kardashian look like before fame?
When KUWTK premiered in 2007, the youngest Kardashian sister was known as the outgoing, hilarious sibling who stood significantly taller than her sisters Kim and Kourtney.
Her family joked about her being 'adopted' due to her appearance, and she even went as far as doing a DNA test on the show to confirm she was indeed Kris Jenner and Robert Kardashian's daughter.
The star initially debuted with dark brown hair before adopting an ombre 'look' in 2014.
Following her divorce from basketball player Lamar Odom, a year later, she debuted her now-signature blonde hair and began working out.
Khloe became extremely motivated and even began documenting her daily exercises on Snapchat and Instagram, where she provided serious motivation for her fans!
In 2015, she also posed for a sensual photoshoot with Complex, appearing on the August/September cover with her new figure and displaying her toned abs.
October 2007
Keeping Up With the Kardashians started on E! and quickly became one of the most successful reality television shows of all time. The series explored both the positive and negative parts of the brood's life and remained continuously grounded in reality.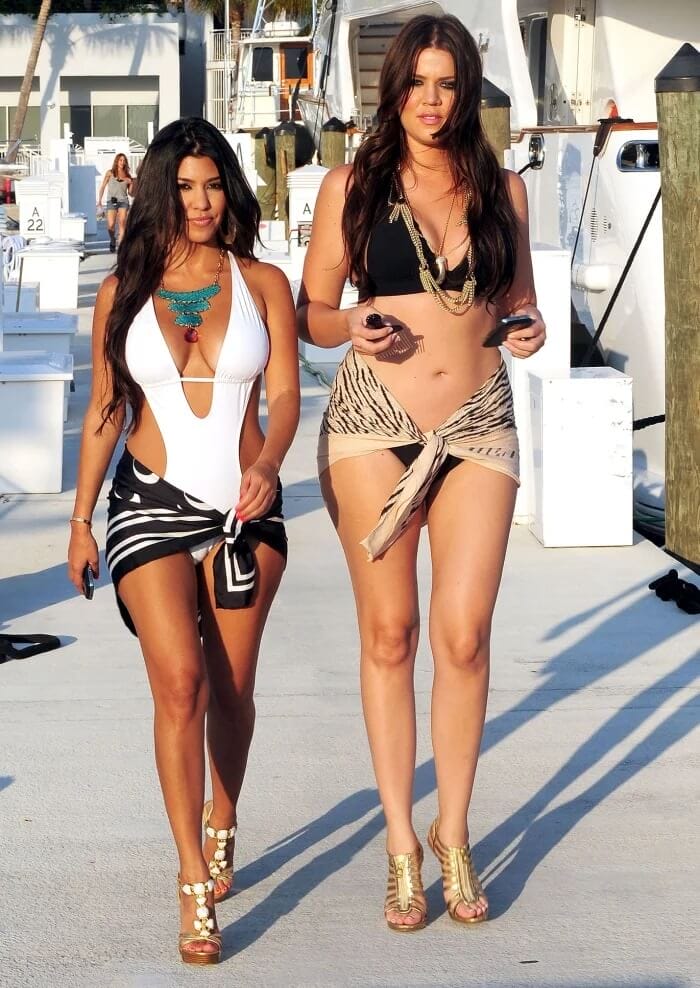 July 2008
Khloé was arrested in March 2007 for driving while intoxicated. In July 2008, she surrendered to authorities after breaking her parole. Due to overcrowding, the former X Factor judge avoided serving her maximum 30-day jail sentence after spending less than three hours in custody. Kim was famous for taking selfies during the vehicle journey, prompting Kris to ask her daughter, "Would you please stop taking selfies?" Your sister is about to go to jail."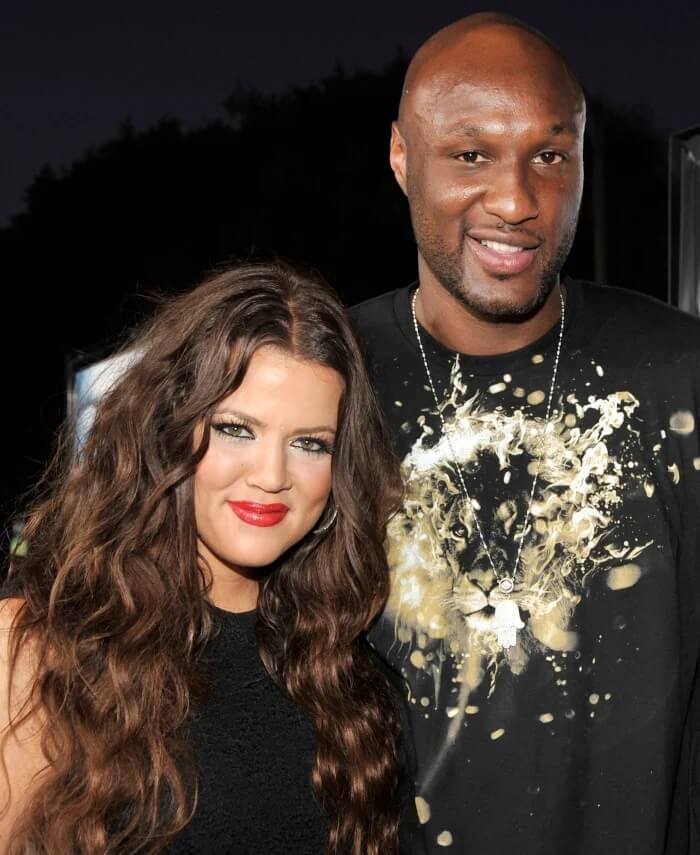 August 2009
Season of spinoffs! Khloé appeared in a number of Keeping Up With the Kardashians spinoffs, including Kourtney and Khloé Take Miami in 2009, Khloé & Lamar in 2011, and Kourtney and Khloé Take The Hamptons in 2014.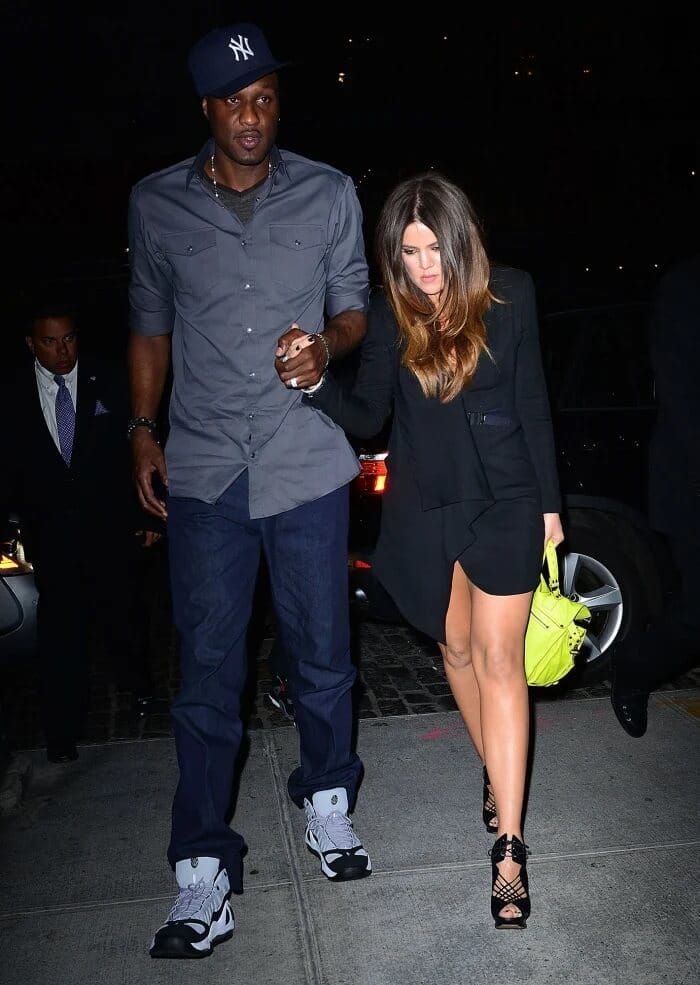 September 2009
After a month of dating, the Revenge Body host married Odom in a spectacular wedding.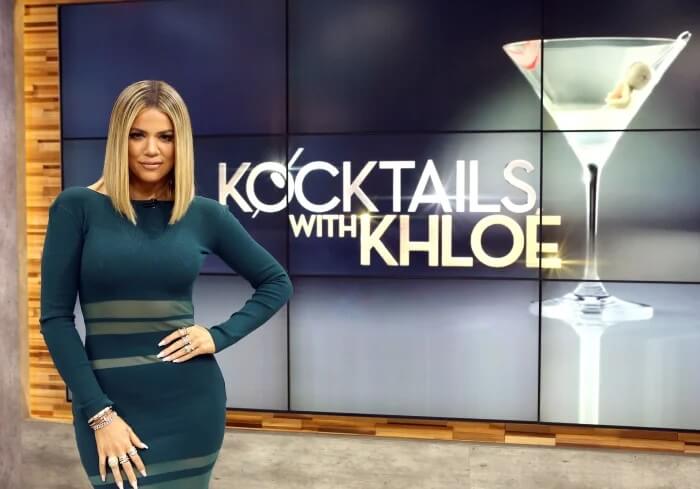 December 2013
Khloé filed for divorce from Odom four years after their marriage began. The marriage had been estranged for months prior to the official separation owing to his substance abuse and infidelity. "She has changed her mind multiple times, but she cannot fathom having children with someone who will not seek assistance for his [addiction]," a source told Us at the time.
In October 2015, she halted the proceedings when the athlete went into a coma following an overdose in a Nevada brothel. Khloé re-filed the divorce papers in May 2016, and the divorce was finalized in December 2016.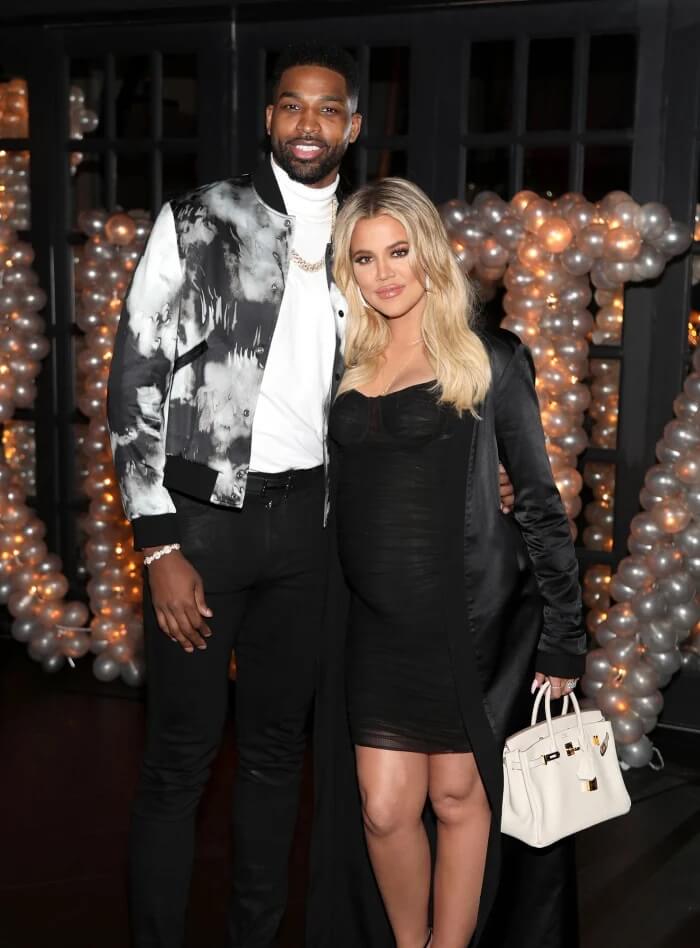 January 2016
Khloé Kardashian's talk show Kocktails With Khloé premiered on FYI in January 2016. The series aired for a single season.
January 2017
Khloé hosted Revenge Body, an E! series that featured her assisting personal trainers and stylists during makeovers. The show premiered following her own metamorphosis, which included a 30-pound weight loss following her breakup with Odom.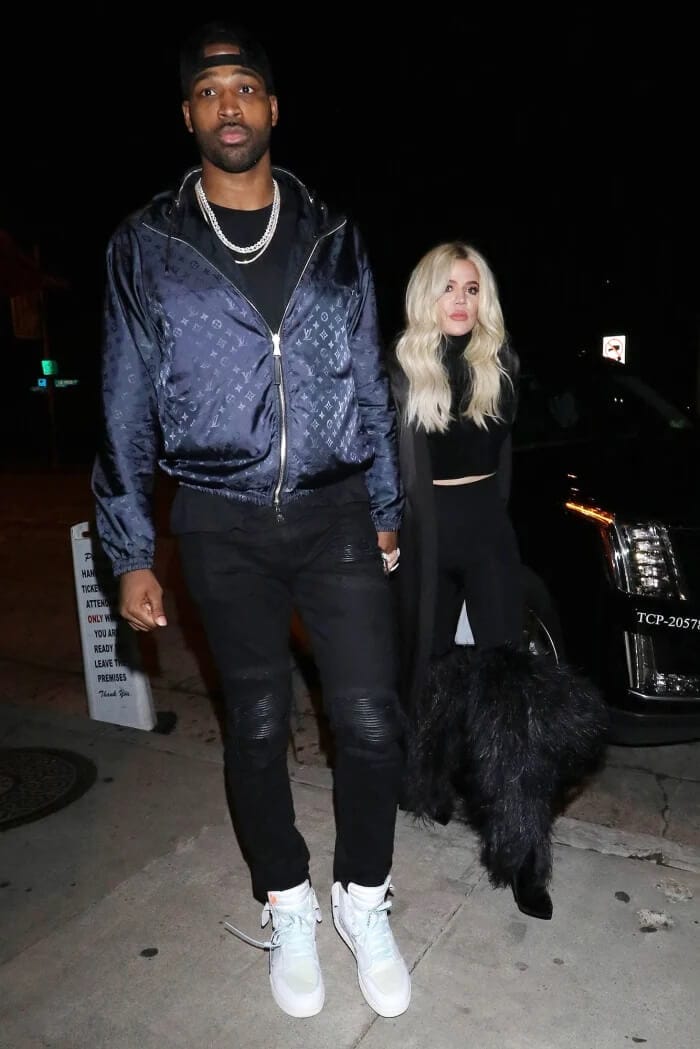 April 2018
Us confirmed Thompson's infidelity days before Khloé gave birth to True. Despite their relationship's difficulties, the couple chose to weather the scandal.
February 2019
The Cleveland Cavaliers player made news once more after allegedly "making out" with Woods months after his first infidelity incident. Us verified that Khloé ended her two-year relationship with her boyfriend after confronting him about his adultery.
August 2020
Numerous sources verified to Us that Khloé and Thompson were together. "Khloé is hopeful that Tristan has transformed himself permanently and will continue to grow and be the wonderful and faithful partner he has been throughout their time together throughout the [coronavirus] quarantine," a source stated at the time. "Tristan's inability to work or hang out with his pals and other athletes who were previously a detrimental influence on him has been beneficial to their relationship. However, as things return to normal, who knows what will happen?"
According to a second source, the founder of Good American was expecting to have a second kid with the NBA player, who signed with the Boston Celtics in November 2020. "Khloé is desperate to give True a sibling because she is the ideal age," the source stated.
April 2021
After requesting the removal of an unwanted photo from the internet, the former Kocktails With Khloé anchor discussed taking control of her own social media experience. "Hey people, here is me and my body unretouched and unedited," she captioned a video of herself nearly naked in front of a mirror on Instagram. "This week's photo was stunning. However, as someone who has struggled with body image her entire life, when someone takes a photo of you that is unflattering in poor lighting or fails to capture your body in its current state — and then shares it with the world — you should have every right to request that it not be shared — regardless of who you are."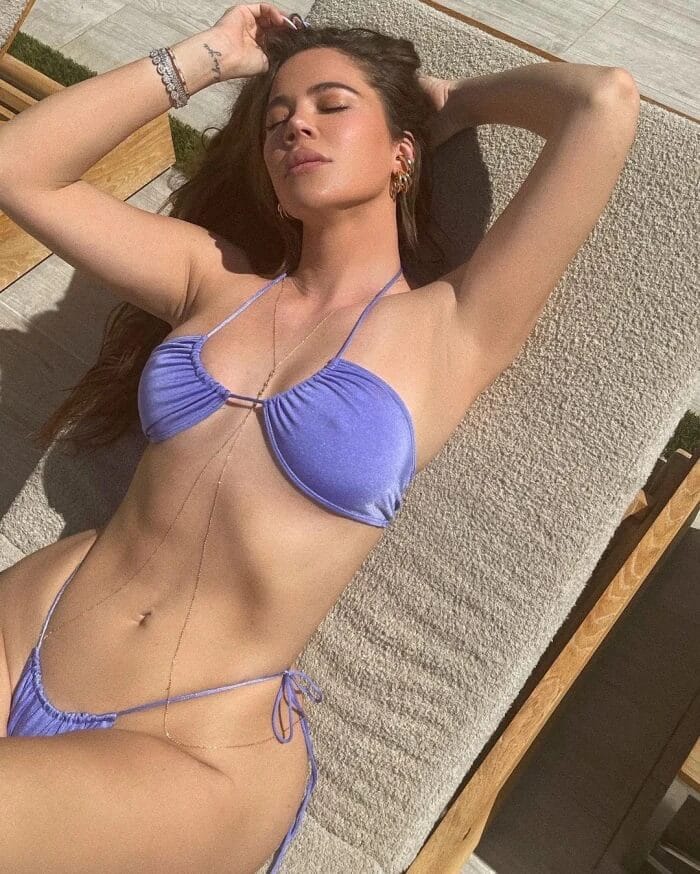 She continued by stating that she was subjected to "pressure, relentless mockery, and judgment" from internet commentators. "'Khloé is the chubby sibling,' "She recalls having been informed. "'Khloé is the unattractive sister.' 'Her father must not be her biological father, as she appears to be quite different.' 'The only way she could possibly have shed so much weight was through surgery.' "Should I continue?"
The reality star admitted that she enjoys "a good filter, good lighting, and the occasional edit" but refused to apologize for anything she publishes. "I select my body, my image, how I want to look, and what I want to share," she stated. "It is no longer up to anyone to determine or assess what is acceptable."
January 2022
Following her breakup with Thompson, the Us verified that Maralee Nichols was suing the athlete for child support. Thompson admitted in his court filing that he met the fitness model in March 2021 — when he was still dating Khloé.
Thompson openly admitted the child's paternity one month after his birth, after earlier requested DNA testing.
"Today, paternity tests revealed that I am the father of Maralee Nichols's child. "I accept complete responsibility for my actions," the former Sacramento Kings player stated at the time on Instagram Stories. "Now that paternity has been verified; I look forward to parenting our son in an amicable manner."
Thompson apologized to the Good American cofounder in the lengthy note, stating, "Khloé, you do not deserve this. You do not deserve the anguish and disgrace I have inflicted upon you. You do not deserve to be treated the way I have throughout the years. My actions have most emphatically not reflected how I see you. I have the deepest admiration and affection for you. Contrary to what you may believe. Again, I apologize profusely."
---