Mike Majlak is a well-known Internet celebrity who rose to prominence due to his association with Logan Paul. He co-hosts the Impulsive podcast with Paul.
According to Lana, Mike Majlak's lack of effort in the relationship led to the breakup.
The influencer grew to prominence due to his strong relationship with another YouTube star, Logan Paul. Impulsive is the name of a highly-talked-about podcast produced by the two friends.
Majlak, on the other hand, has his own YouTube channel, Mike Majllak Vlogs, which has over 2.5 million subscribers.
In addition, he gained notoriety through the unique content he posts on his YouTube channel, titled "Mike Majlak Vlogs."
Fans have been eager to discover more about him, particularly his personal life, as a result of his growing popularity.
Is Mike Majlak currently married?
As of the time that this article was written, there have been no reports of the YouTuber exchanging wedding vows or having a significant other whom he refers to as his wife.
It is therefore reasonable to assume that he has not yet tied the knot. In addition to this, he has never been married before and does not have a previous partner who was his spouse.
Is Mike Majlak Dating?
Currently, Majlak is not dating or involved with anyone. However, he has had romantic interests throughout his lifetime. His most recent romantic partner was Lana Rhoades.
Thus, the former lovers met through Logan Paul's video, in which he surprised Majlak with Lana Rhoades, who was his crush at the time.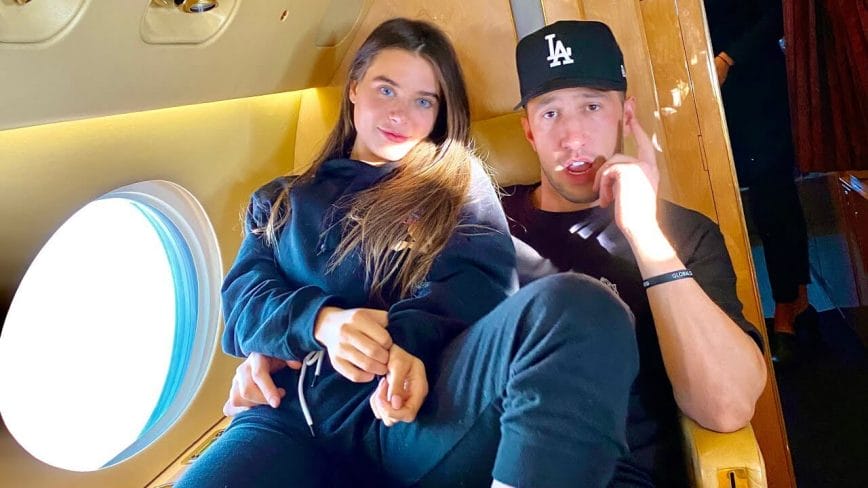 Rhoades is a member of an adult business where she produces p*** films for the intended audience.
Since their first encounter, they began to frequently hang out and eventually formed a relationship. He became Rhoades's boyfriend.
They separated for months before reconciling. However, it has been quite some time since they broke up and did not reconcile.
Mike Majlak and his girlfriend split up.
Approximately two months after Majlak stated that his breakup with Rhoades was amicable, the model presented an opposing view. During her April 20, 2021 interview on the BFF podcast with Dave Portnoy and Josh Richards, she stated that living in together was the primary cause of the split.
She remarked, "He told me he was moving in with me." On the day Majlak was scheduled to move in, however, he allegedly ended their relationship. After they reconciled, they intended to move in together once more.
On the second day, Majlak was scheduled to move in, he allegedly informed Rhoades that he had other arrangements. According to Majlak, he was working with Richard 'FaZe Banks' Bengston on a new content house.
Rhoades was really irritated by his conduct. As a result, she resolved to stop things permanently. She stated on a show, "I was like get the [expletive] out of my house"
Also Read: Who Is The Girlfriend Of Pedro Pascal In 2022?
Mike Majlak's Net Worth
The influencer's net worth ranges between $1.5 to $2 million. He has millions of supporters that contribute to his tremendous earnings.
Majlak's followers have high expectations for him, and every day he fulfills them while being himself on television. He's also a dog lover who often expresses his feelings for them.
Recently, he posted an Instagram video of him surprising his mother with his new residence. The video was full of emotion and pride. The soft-cornered Majlak is loved by millions in real life.