The horror/drama film Devil's Workshop, released on September 30, 2022, is a crowd-pleaser for its chills and teachings. The movie begins to develop several things that never go anywhere, including but not limited to the following: similarities between the story's main character and antagonist. In this article, you'll learn about the film's age rating and movie rating so you can make an informed decision about whether or not to see it.
Devil's Workshop quick info
Before continuing with the rest of this article, please check out this part first. Hopefully, you'll find it helpful.
Devil's Workshop Info
Devil's Workshop (2022)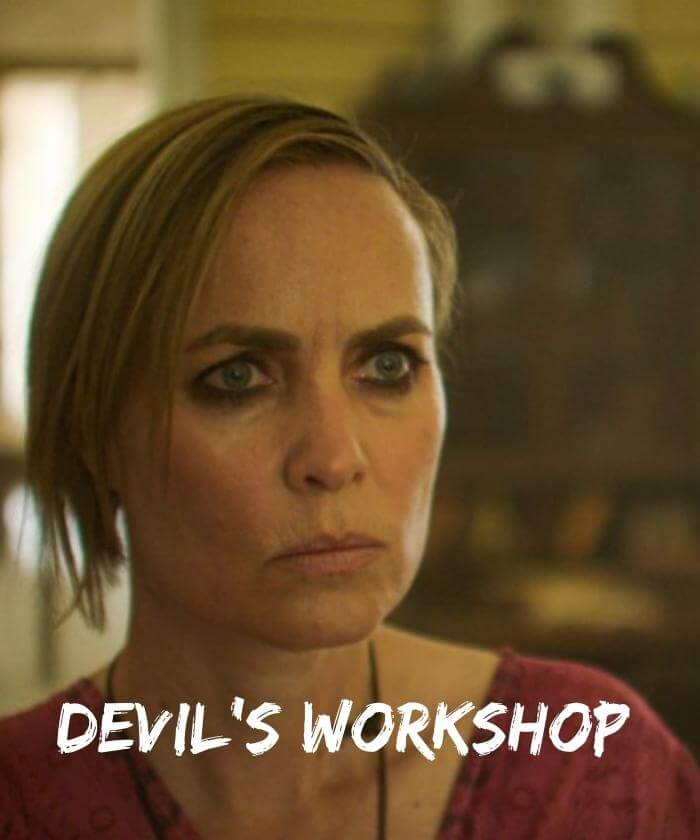 Movie Name: Devil's Workshop
Writer: Chris von Hoffmann
Director: Chris von Hoffmann
Cast: Radha Mitchell, Timothy Granaderos, Emile Hirsch
Genre: Drama, Horror
Music: Jacques Brautbar
Production: Manhattan Movie Studio, Future Proof Films
Producer: DJ Dodd, Joe Gallagher, Phillip B. Goldfine
Cinematography: William Babcock
Country of Origin: United States
Original Language: English
Available Languages: English
Filming locations: Gulfport, Mississippi, USA
Available On: Amazon Prime
Release Date: September 30, 2022
Parents Guide for Devil's Workshop
The movie Devil's Workshop has many scenes which involve sex, nudity, violence, and gore. It also includes scenes where women are threatened to rape, kidnap, and drug use, and people drink and smoke in restaurants and bars. The movie also has scenes related to violent activities, and parents need to be aware of all the inappropriate content of the movie for Devil's Workshop. They should not allow underage kids to watch movies.
Storyline Of Devil's Workshop
Clayton (Timothy Granaderos, "13 Reasons Why"), a struggling actor played by Emile Hirsch (Into the Wild), is looking for a role as a demonologist with all of his heart in this disturbing psychological thriller starring Emile Hirsch. He gets in touch with Eliza (Radha Mitchell, Man on Fire), a knowledgeable individual in matters pertaining to the devil, to assist him in getting ready for the event, and he stays at her house for the weekend.
Eliza compels Clayton to confront the difficult aspects of his troubled past, engage in satanic rituals, and offer a goat as a sacrifice. What exactly does she have in mind for Clayton? Does she want to help him, seduce him, or destroy him? The devastating revelation that comes at the end will light a fire deep within you.
This movie was quite enjoyable and had the potential to move into amazing territory in a strong and brave manner. The conclusion completely and utterly exceeded any and all of my expectations. He delivered some very funny lines in a role that was completely different from the ones that Emile Hirsch generally plays. They appeared to have done it on purpose by burying it deep into the gloomy, frigid ground.
Devil's Workshop movies Age Rating?
Devil's Workshop is a great horror movie with a criminal twist. The movie has been loved by all the critics and fans. Apparently, like all the other horror movies, the Devil's Workshop has been given an R rating for all the scary and gory stuff in the movie, which might not be suitable and traumatic for minor people meaning that only people considered mature and older than a certain age (usually 18 years) can only watch the Devil's Workshop.
Release Date Of Devil's Workshop
The film Devil's Workshop was released quite a while ago, but it continues to enjoy a strong following. On September 30, 2022, the movie was released, and many people found great enjoyment in watching this movie.
What Is The Runtime Of Devil's Workshop
It has been reported that the runtime of Devil's Workshop is 1 hour and 26 minutes. The movie is set to release in theaters on September 30, 2022. This movie is directed and written by Chris von Hoffmann.
Devil's Workshop OTT Release date
The movie will hit theatres on September 30, 2022, and Saela Davis and Anna Rose Holmer will be in charge of directing it. Amazon Prime, a well-known over-the-top (OTT) streaming network in the United States, will serve as the exclusive launcher for Devil's Workshop. Mark the date on your calendar and prepare for another voyage packed with exciting experiences.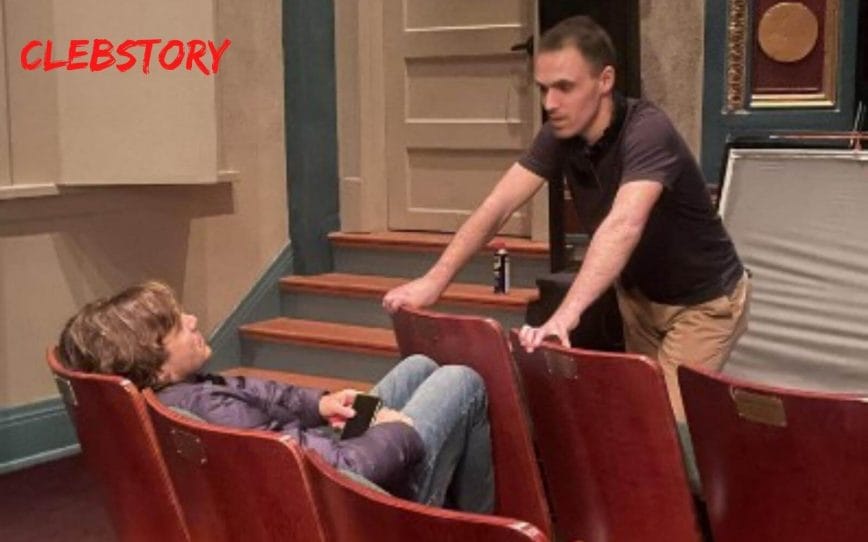 Review of Devil's Workshop
One of the primary factors that contributed to my decision to watch this was the presence of Radha Mitchell and Emile Hirsch. It's fantastic to watch them in horror films whenever they appear on the screen. They both gave fantastic performances, but Radha particularly stood out. This ambient horror was enhanced by the unexpected presence of Timothy Granaderos. That sequence with Emile, Sarah Coffey, and Brooke Ramirez was one of my favorites, and it was dangerous, exciting, and in the end, a surprise. I liked it.
You can have a fantastically unsettling horror movie if you cut out everything that happened before Clayton arrived at Eliza's house and start the story there instead. It is absurdly funny while maintaining a delightfully creepy atmosphere. Timothy's acting skills bounce off of Radha's performance as Eliza, which brings up the creepiness in Radha's portrayal of the character.
Devil's Workshop movies Rating on IMDb
The movie Devil's Workshop has an IMDb rating of 3.9/10, and around 319 IMDb users have given this rating. And according to the IMDb rating of Devil's Workshop, the movie is pretty popular and worth watching, so if you want to know the IMDb ratings of Devil's Workshop more descriptively, click on IMDb.
What Parents Need To Know Before Going To Watch With Their Kids
before taking your son or daughter to see the next hottest movie, it would be helpful to consider some relevant matters. First of all, take into account its rating to make sure that the movie is appropriate for your child's age. Secondly, ensure the movie is appropriate for their taste by checking out its plot and themes. Finally, provide them with a warning about potential spoilers to ensure they are not left out of the movie experience.
Tips for Parents Guides
As a parent, many things to remember when watching a movie or television show with your children. Here are five tips to help guide the way.
First, look for review sites that specialize in Devil's Workshop-friendly movies.
Pick movies that your children will enjoy. This may seem like a no-brainer, but it is important to remember that not all movies are appropriate for children.
Always be sure to check the movie's or show's age rating before watching it.
Start with G-rated movies: It is important for parents to start with G-rated movies and then move on to PG and PG-13 ratings as children get older.
Put in a request for your children to watch a show or movie with you.
Be aware of what your child is watching. It is important to be familiar with the content of the movie before allowing your child to watch it.
Can a kid under 17 watch The movie?
Watching this movie is only for people above the age of 17, but if parents are taking their kids together for the film, then there are a few things they need to focus on.
Kids under the age of 17 cannot watch the movie.
Kids above the age of 17 need parental guidance.
Parents need ID proof of the kid.
The film will have strong language.
The movie might also have explicit nudity involved.
Devil's Workshop Country Wise Age Rating
| | |
| --- | --- |
| Country | Age Rating |
| Canada | R |
| United States | R |
Devil's Workshop includes
S*x sreen
use of cigarette
use of alcohol
Use of profanity.
no nudity shown
Some S*xual
kissing.
String language
Strong Violence Scenes.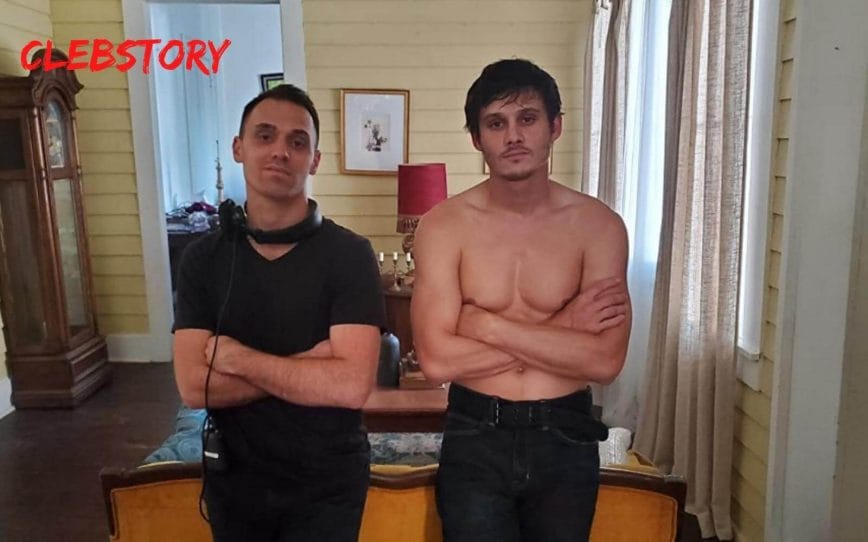 Is Devil's Workshop contain S*x, Romance, and Nudity?
There isn't too much nudity or sex in the movie Devil's Workshop since it is a Horror and drama movie. Still, Besides this, there have been many scenes of body horror and strong sexual visuals as puns. Besides this, the movie is very enjoyable.
What's the Meaning of the R Age Rating?
The r age rating is the rating given to a movie or series to determine whether it is suitable for a certain age group which is idly above 18 years or 17 years. Therefore, only people older than 17 or 18 years are only suitable to watch the movie or series.
Why Do Parents Need To Give Importance To The Age Rating?
All the movies provide proper age ratings to advise parents regarding avoidable content for their kids.
Parents must be aware of movie-age ratings before they leave their children's homes.
Movies containing illegal content can disturb the child's minds, and they can also learn unnecessary things from them.
All the movies have different content and screenplay that make them different than the others, ensuring the delivery of the content to the right age group.
Warn parents about violent and obscene films with advisory language
Devil's Workshop movies Character & Cast
| | |
| --- | --- |
| Cast | Character |
| Radha Mitchell | Eliza |
| Timothy Granaderos | Clayton |
| Emile Hirsch | Donald |
| Sarah Coffey | Nikki |
| Brooke Ramirez | Petra |
| Miles Doleac | Chip |
| Nick Taylor | Director |
| Lindsay Anne Williams | Casting Director |
| Sierrah Savage | Kayla |
| Zack Weiner | Mark |
Where Can You Watch Devil's Workshop Online
Devil's Workshop, despite being quite popular, isn't available in all countries. However, if you still wish to watch the movie Devil's Workshop, you can find it on Amazon Prime in the countries where it is available, like The United States, The United Kingdom, and a few others. People from countries where the movie isn't available can watch it on Hulu for free.
Devil's Workshop movies Rating on Rotten Tomato
This article provides an overview of the ratings for rotten tomatoes movies. It shows a wide range of movie ratings, with some offering great experiences and others completing garbage. It is important to be aware of what you are viewing before making a decision; It has only 58% of the average audience score with around 50+ ratings.
Our Rating Of The Movie Devil's Workshop
The teasers made the show look exciting, but the finished product was nothing like what was promised. The acting is very well done. Getting to spend time with Radha Mitchell is always a treat. Everything from the director to the photography to the music is of a fairly high caliber.
The film starts off with intense chemistry between Radha Mitchell, who portrays Eliza (the demonologist), and Timothy Granaderos, who plays Clayton. This sets the stage for the rest of the story. (The aspiring actor was looking into playing a role that required him to be a demonologist.)
We have, on average, rated them 7.50/10. Devil's Workshop is, in our opinion, a great representation of the thriller subgenre.
Set Photos, Poster, and Promotional Images Of Devil's Workshop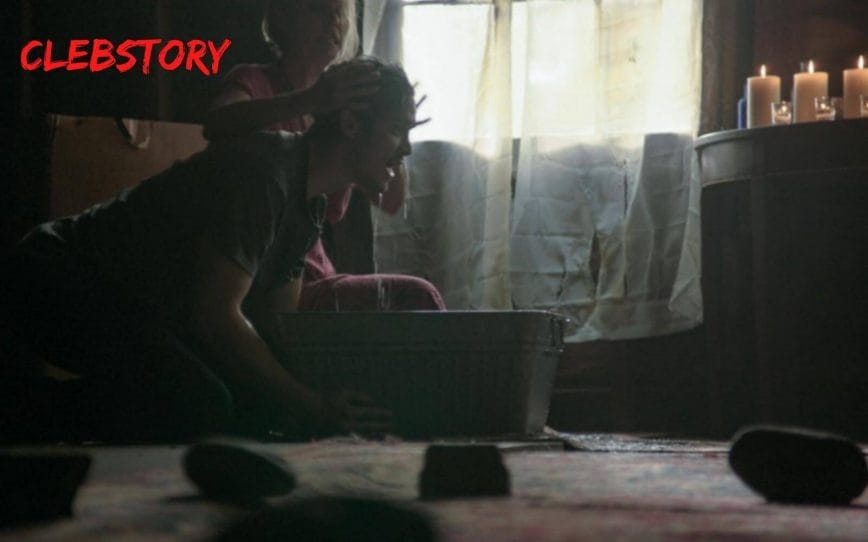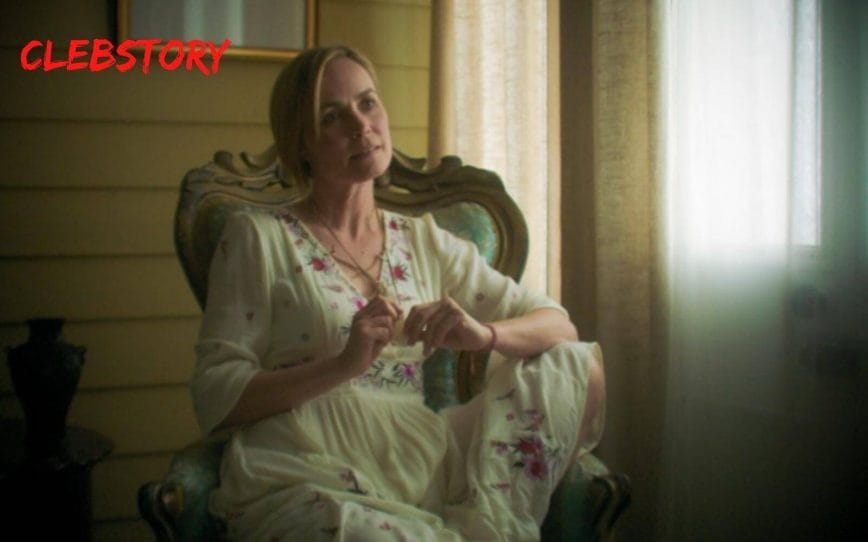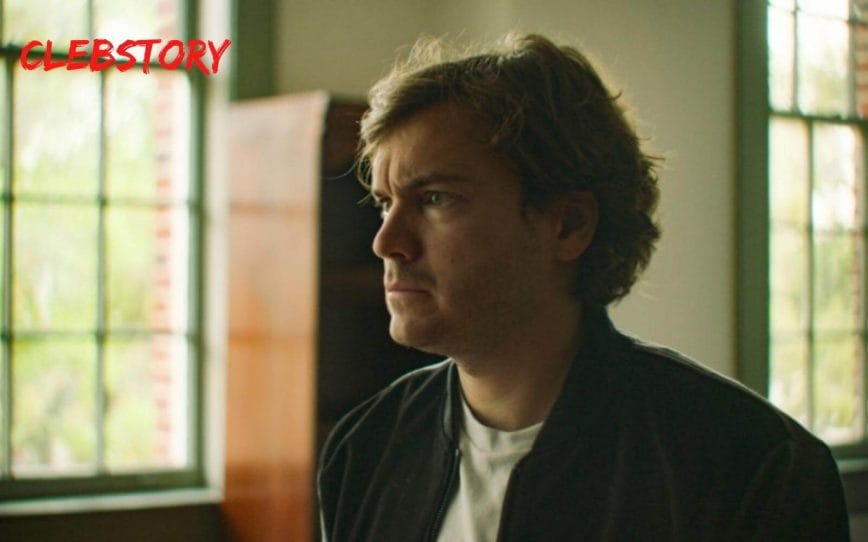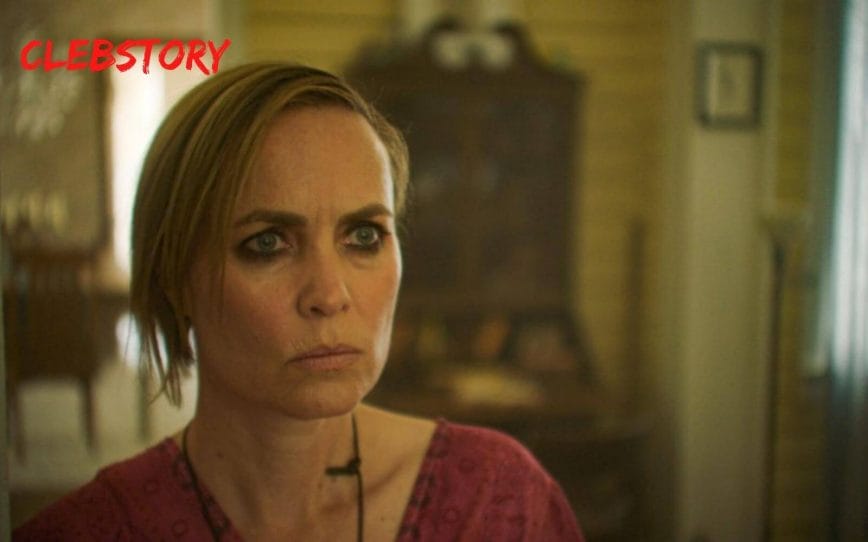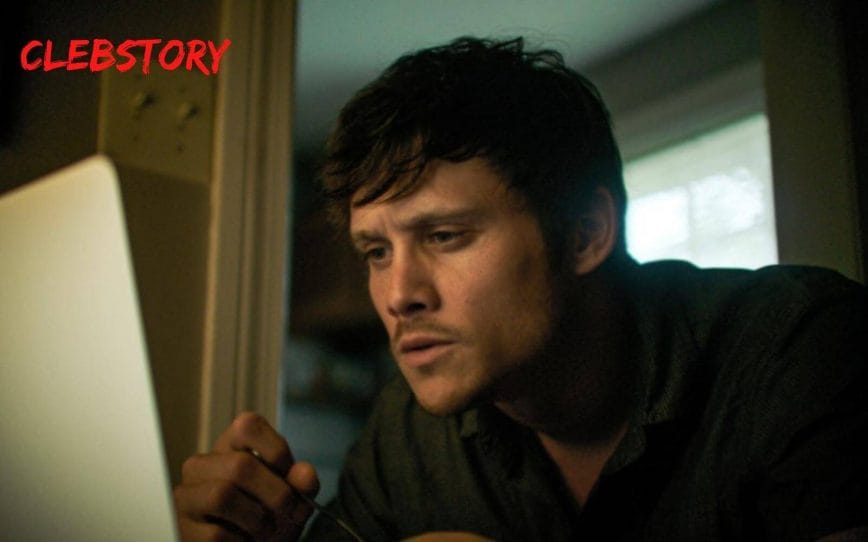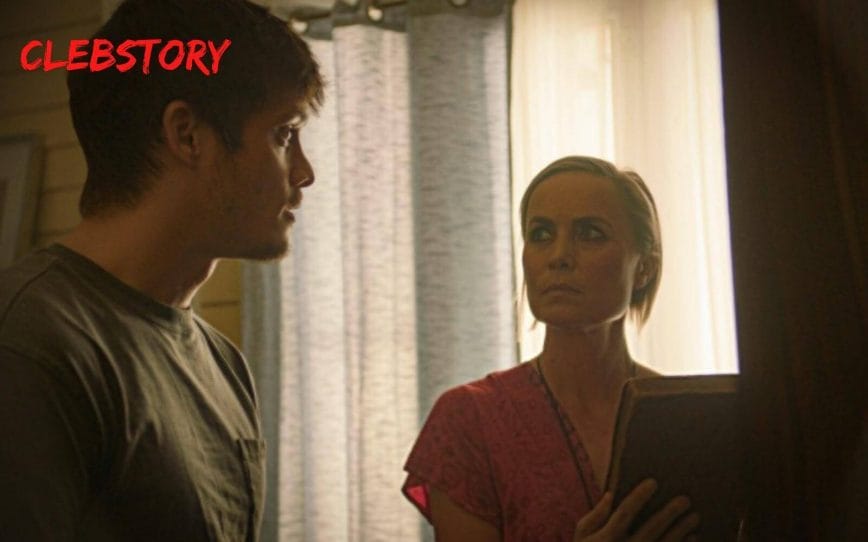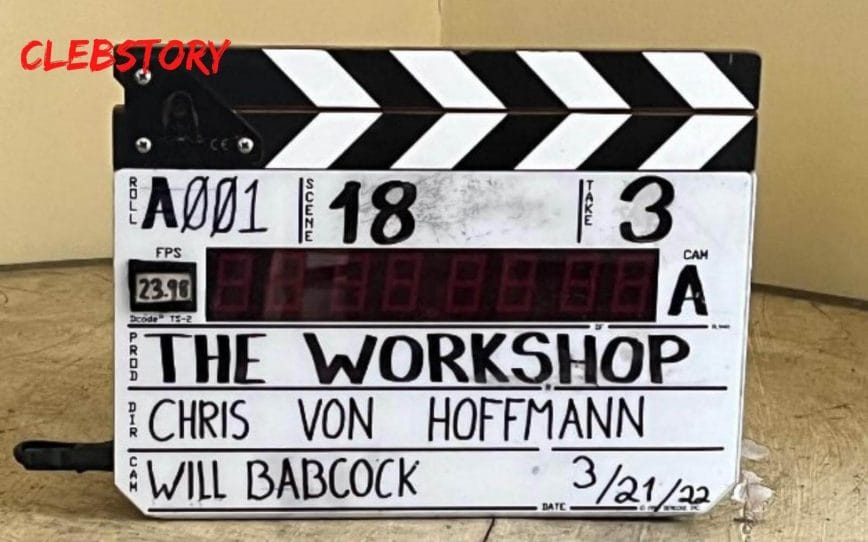 Devil's Workshop movies Trailer
On September 30, 2022, Devil's Workshop was released and almost immediately became a classic. The movie has received a lot of positive feedback from testers and fans alike and has been praised for its innovative aspects. You can watch the trailer for the flick below.
Conclusion
we hope you found this article helpful and that you will take the time to see the movie Devil's Workshop. If you have any questions or comments, please feel free to leave them in the comment box. Devil's Workshop is a creative and enjoyable movie that will leave audiencesSupplied with new ideas and emotions. It is sure to entertain and engage those who watch it and should be enjoyed by all. Its well-done writing, Acting, and story make it an enjoyable watch for any fan of Movies.
Frequently Ask Questions About Devil's Workshop
What streaming service has Devil's Workshop?
You can stream Devil's Workshop on Amazon Prime.
Is Devil's Workshop on Vudu?
Yes, you can watch The Girls at the Back on Vudu.
Is Devil's Workshop on Apple tv?
Yes, you can watch The Girls at the Back on Apple tv.
What is the age rating for Devil's Workshop?
Is Devil's Workshop Suitable For Children?
No, Devil's Workshop is not Suitable For Children.
Is Devil's Workshop true story?
No, Devil's Workshop is not a true story.
Is The Devil's Workshop Pg-13 rated?
No, Devil's Workshop is R-rated.
What genre is Devil's Workshop ?
Devil's Workshop belongs to the horror and Drama genres.
Can a kid under 17 watch The Devil's Workshop?
No, the Devil's Workshop has an age rating of 18+, and children below 18 should avoid watching the.