Daniella Karagach, who is currently the champion of Dancing With the Stars, is celebrating something very important today. Together, she and her spouse, who also happens to be her coworker, will be celebrating the anniversary of their wedding today.
They have spent a lot of years working together as professional dancing partners, and eventually, they couldn't help but fall in love.
But how many years have passed since the couple exchanged their vows?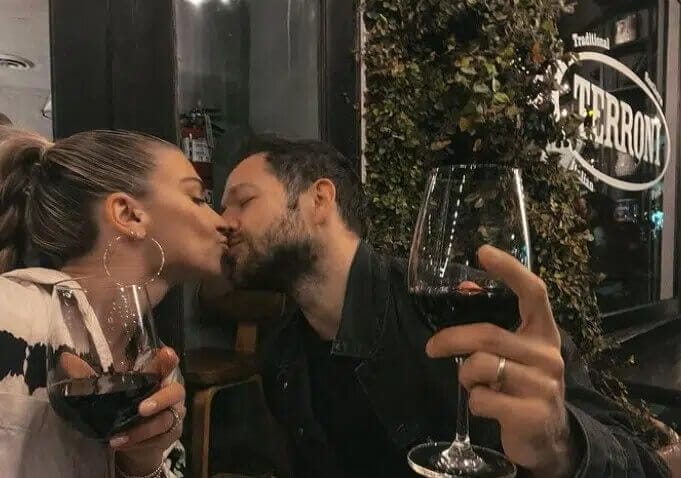 Daniella Karagach & Pasha Pashkov are married.
Daniella Karagach and Pashkov began dancing together in 2009, and they felt an immediate attraction. In July 2014, following four years of marriage, they renewed their vows.
Most fans today recognize Daniella Karagach and Pasha Pashkov from their appearances on Dancing With the Stars. Prior to it, however, they were professional dancers who competed globally.
In honor of their wedding anniversary, Daniella posted a series of cute images of the couple on her Instagram stories. She included a photograph of their inaugural competition in 2009.
"Happy 8th wedding anniversary to @pashapashkov. I didn't believe it was possible for a person to love another so intensely. You have made me the luckiest woman in the world; thank you. IFLY🖤" Danielle published on Instagram. From their wedding day to their antics about town, there were a variety of photographs.
According to the information provided by Daniella, she married Pasha on July 18, 2014. Given the chemistry between them, it seems likely that they have many years of happiness ahead of them.
In the comments, the pair was inundated with congratulations from their fans, friends, and family members.
Also Read: Tamar Braxton's Net Worth
This year, will the couple return to Dancing With the Stars?
The pair had a rather spectacular year last year. Daniella and her partner Iman Shumpert won the Mirrorball Trophy despite being outsiders last year.
After that, she and Pasha joined the DWTS tour, during which they shot some steamy backstage photos.
This fall, Dancing With The Stars will move to Disney+. Pasha and Daniella have not spoken much about their return to the stage this year, but it is highly likely. This fall, Season 31 will continue without Jenna Johnson, and Peta Murgatroyd will likely also be absent. Thus, there will be plenty of places for returning dancers.
Currently, a great deal is still uncertain. Fans are excited that Alfonso Ribeiro will join the program as Tyra Banks' cohost.
However, many fans are unhappy with the platform change. In a few more weeks, the returning dancers and official cast members will be revealed to the fans. Continue to check back for updates.
Are you up-to-date on the most recent Dancing With The Stars news? Follow TV Shows Ace online to be informed of the most recent news. As Season 31 approaches, there will be much more to tell, so stay tuned for more!