Britney Spears has been in the spotlight since she was a teenager, writing hits such as "…Baby One More Time," "Oops!… I Did It Again," and "Toxic." Being one of the most famous musicians in the world implies that you are constantly the center of attention, with the public interested in every aspect of your personal life, such as what you dress, where you vacation, and whom you date.
the world could not help but notice when Spears began dating backup dancer Kevin Federline in 2004, barely three months after the two had met. According to PopSugar, Spears and former *NSYNC member Justin Timberlake split after dating from 1999 to 2002. "She and I initially met at the Hollywood hotspot Joseph's. We made eye contact, and that was that. We simply clicked immediately, " Federline told People in 2008. "I was fiercely smitten with her. Everything appeared to be in perfect order. It was neither too fast nor too slow, in my opinion."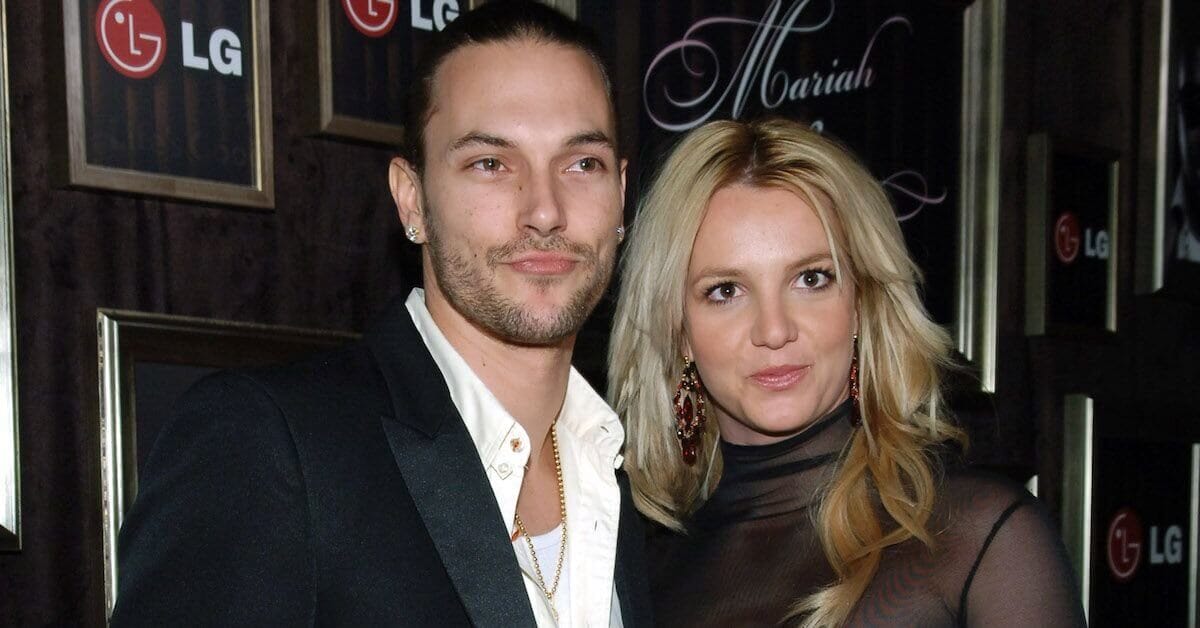 Kevin Federline and Britney Spears' secret marriage
Britney Spears, who had recently received an annulment from her 55-hour marriage to childhood friend Jason Alexander, married Kevin Federline in a very secret ceremony in Studio City, California, in September of the same year. The couple informed their close family and friends that they would be hosting an engagement party and invited approximately thirty guests to a Los Angeles residence.
According to Us Weekly, Spears wore a $26,000 strapless silk gown by Monique Lhuillier, and Federline wore a classic black tux. After the pair exchanged vows in the nondenominational ceremony, which lasted approximately 15 minutes, Spears changed into a short, sensual lace dress and walked to the backyard tent celebration.
Also Read: Who Is Camila Mendes's Boyfriend? Is She Dating Charles Melton Currently?
Spears told People at the time of her and Federline's surprise wedding, "I just thought it would be too much if we did it when we were supposed to." "For what are we waiting? As it developed to such a magnitude, I thought. Why not just do it now, given that we know this is the real deal? Due to this, I wanted to sneak and complete the task in my own way.
Britney Spears is pregnant after less than a year of marriage.
Britney Spears confirmed tabloid speculations that she and Kevin Federline were expecting their first child in 2005 via a message on her website at the time. MTV News states that immediately following her marriage to K-Fed, Spears expressed her desire to have children.
CNN reports that on September 15, 2005, Spears gave birth to the couple's first child, Sean Preston. On September 12, 2006, over one year later, the couple had their second child, Jayden James (via Us Weekly). As many had expected from the beginning of their whirlwind romance, trouble in paradise soon befell the newlyweds, and only a few short months after Spears gave birth to their second son, the "Toxic" singer decided to end their relationship.
Kevin Federline and Britney Spears break up.
According to sources who talked to People at the time, Kevin Federline's party boy/bad boy behavior contributed to the couple's separation less than two years after they wed. According to a source close to the marriage, the final straw occurred when Federline left Spears at home with their 1-year-old son and 3-week-old child while he flew to Las Vegas, Nevada, with a group of friends to celebrate Tao's 1-year anniversary.
The lady told the magazine that this was her final option. He announced, "I must travel to Las Vegas. Las Vegas was not obligatory for him. He comes up with any excuse to go. She shouted, "I've had enough!
According to numerous individuals who spoke with the publication, Spears and K-Fed had some issues at the time, but they did not expect the couple to end their relationship. "We are all in disbelief. "We're hoping that she's just experiencing a lot of postpartum feelings and that this will pass quickly," a Federline-related person stated.
Spears filed for divorce in court filings on November 7, 2006, citing irreconcilable differences (via Showbiz CheatSheet). In addition, she was awarded interim custody of their two children.
Britney Spears and Kevin Federline's marriage was a mistake.
Britney Spears and Kevin Federline divorced in July 2007, In the 2008 documentary "For the Record," the "Gimme More" singer admitted that her marriage to Federline was a mistake. She stated, "Perhaps I married for the wrong reasons" (via Showbiz CheatSheet).
In an exclusive interview with People in 2008, Federline described his two-year marriage to Spears, revealing that combining marriage and fatherhood was difficult for him. "Being in a relationship is challenging enough; having a child, then multiple children, changes everything," he remarked. "I would become more concerned about my children. Not that I neglected Britney, but my children always take precedence.
Federline also revealed to the publication that he did not fully get Spears' remark about marrying him for the wrong reasons. "I am at a complete loss for words. I am unable to comment on her experience, but I can say that I fell in love. And I treasured the idea that I was in love, married, and had two beautiful children. If that's what she's talking about, I'm still unsure and bewildered.